Welcome to Jamaeraw Performing Arts!
The home of Raw Company and The Little Fish , we are the only not-for-profit multifaceted performing arts hub on the Fleurieu Peninsula.
Our Academy branch is based in the renowned, historical township of Willunga, we provide tuition in Acting, Singing, Dance & Music from age 4 years. Established in 2004, we have created a unique environment where students are trained in the performing arts with a focus on their individual abilities. We believe strongly in a non-competitive environment within the Academy; instead focusing on professional skills development, the benefits of team work, confidence building, and community participation.
 Like us on Facebook!
JOIN US @ UPRAW FESTIVAL 2016 !   1st – 15th OCT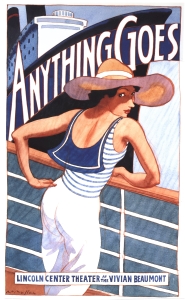 Jamaeraw's youth mentored musical for 2016
"ANYTHING GOES"
COMING TO THE HOPGOOD THEATRE
14 & 15 OCTOBER 2016 (3 shows)
AUDITION INFO go to our Youth Mentored Musical page
Student Showcase    8th Oct 2016     
To book tickets, click HERE
2016 UPRAW ! Come along & join the students of JamaeRaw Performing Arts as they take you on a journey & beyond!
RECENT PRODUCTIONS FROM RAW COMPANY

and

THE LITTLE FISH 2015-16:
    Raw Company January Season 2016
Raw Company November Season 2015
    The Little Fish – Adelaide Fringe Season 2016
GREASE (2015 Mentored Musical)

Supporting our Community
Photos of students at the Almond Blossom Festival Parade 2015! 
Thank you to the students who participated and a special thank you to Wood n Logs that let us ride on their truck! Such a great day!
Jamaeraw's Academy – tuition available for 4 years to Adult. 
Dancing, Acting, Singing and Music Classes from entry level to masters, provide strong foundations of technique in Ballet, Jazz, Tap, Musical Theatre, Hip Hop, Funk, Contemporary, Lyrical, Dance Acro and Commercial Dance, Acting for Stage and Screen, Singing, Guitar and Piano.
To enroll/further information please call Ambrae Jamae – Artistic Director : 0498 082 160 or email Tori Piper – Communications Officer : jamaeraw@gmail.com
Congratulations to everyone who performed @ Fleurieu Festival of Performing Arts 2015 !
The Junior Actors production of "Goldilocks" was hilarious, fantastically written and produced by Andrew Freeborn and with an amazing cast!
Members of Raw Company performed as "Generation J".

 Junior Acting Class just before their performance of "Goldilocks" at the Fleurieu Festival of Performing Arts on Sunday 21 June 2015. They were fantastic!